Adin Ross raises more questions than answers about future plans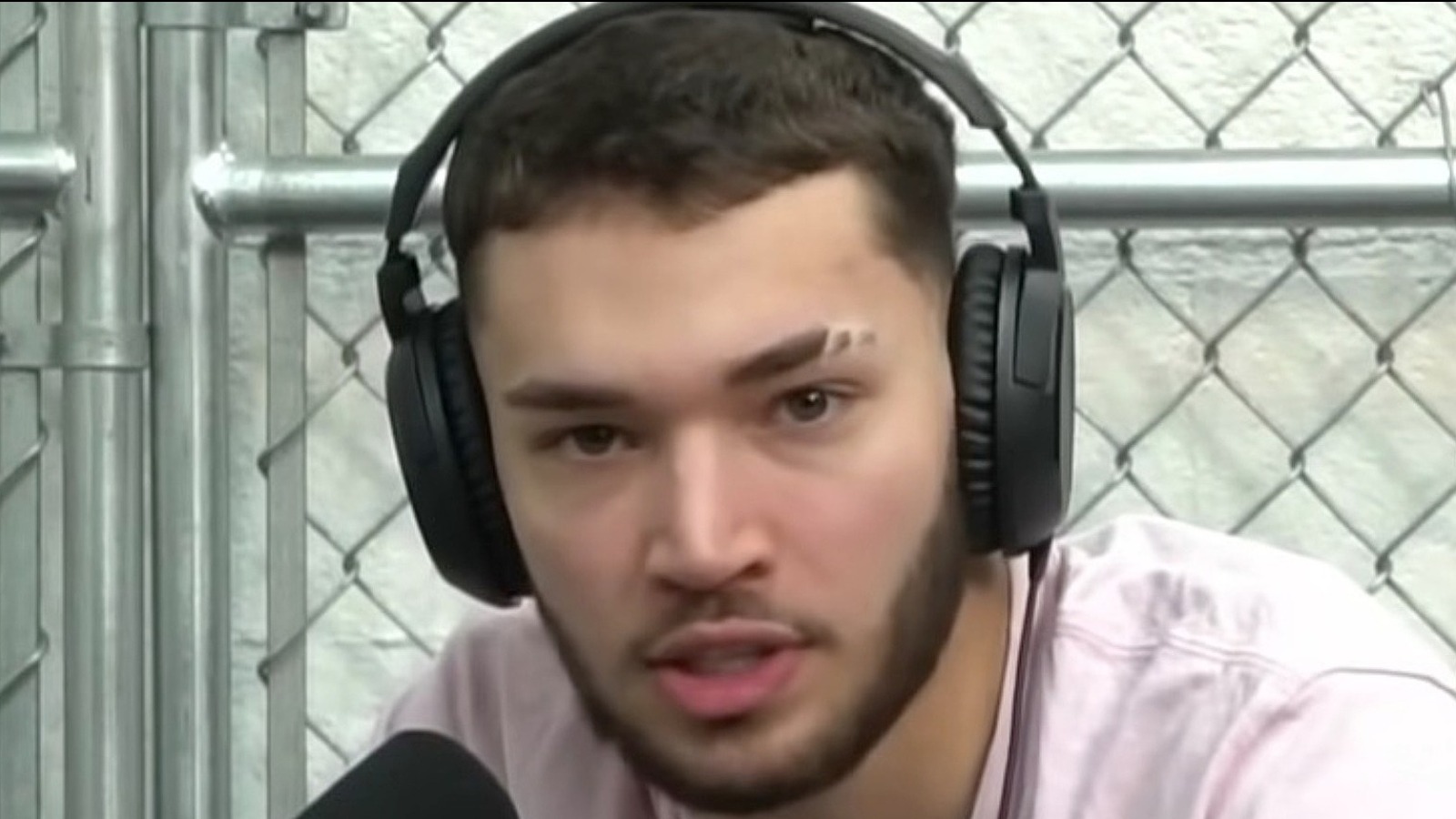 Immediately after his ban from Twitch, Adin Ross kept silent on social media and didn't post anything for nearly a month. However, the 21-year-old streamer recently opened up about the situation and his confusion over the incident that triggered it. "I was banned on [T]witch, indefinitely," Ross said in a since-deleted tweet (via Dexerto). "I'm not sure what I said though?" I'm not sure what I did?" In another batch of now-deleted social media posts, Ross posted a "coming soon" emoji to his second Twitter profile. Ross later said he was unable to stream, sharing what appeared to be a reference to some sort of legal document. He also said the issue was a huge source of sadness for him.
Given his ban from Twitch, some fans speculated that it will eventually move exclusively to YouTube's streaming platform. But given Ross' possible hints of the legal ban on streaming, it's possible that contractual obligations to Twitch prevent him from making such a change. According to Dexerto, Ross is still associated with Twitch, which could mean a resolution could be found down the line. A messy situation indeed.