Epic Games Weekly Deal February 3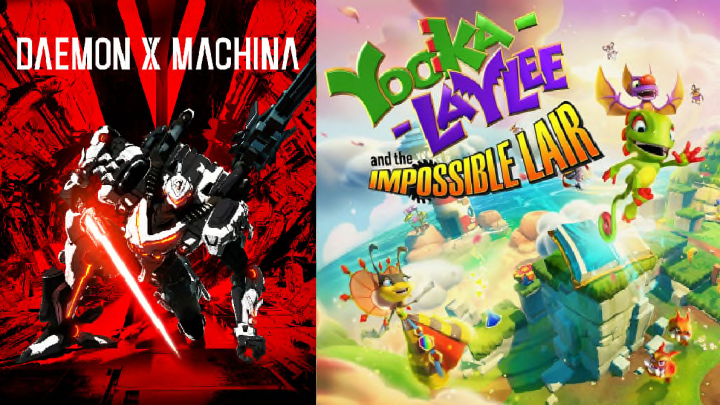 Best Games
Photo by Marvelous Inc/Playtonic Games
Epic Games publishes a weekly offer in the Epic Games store for players to download and play a free game.
This week on the Epic Games store, download "Daemon X Machina", an action-packed game to defend humanity in a post-apocalyptic world of robots.
The initial price of "Daemon X Machina" is $49.99, but from January 27 to February 3, you can get it for free from the Epic Games store. Additionally, there is currently a free DLC set for "Daemon X Machina", the Prototype Arsenal Set. The DLC is a cosmetic set that is currently free to claim until February 27.
During the following week, from February 3 to 10, "Yooka-Laylee and the Impossible Lair" will be featured for Epic Games' Free Game of the Week.
Yooka-Laylee is an adventure game from Playtonic Games, the creators of "Donkey Kong Country". This is a single player game played with 2.5D.
Join Yooka and Laylee in stopping their nemesis, Capital B. Explore Capital B's "Impossible" lair and stop his plan to enslave an entire bee kingdom
Currently, the game is available on Epic Games but the weekly offer is only active from February 3 to February 10.