Prominent GTA Insider Predicts Hot Times For Red Dead Online Fans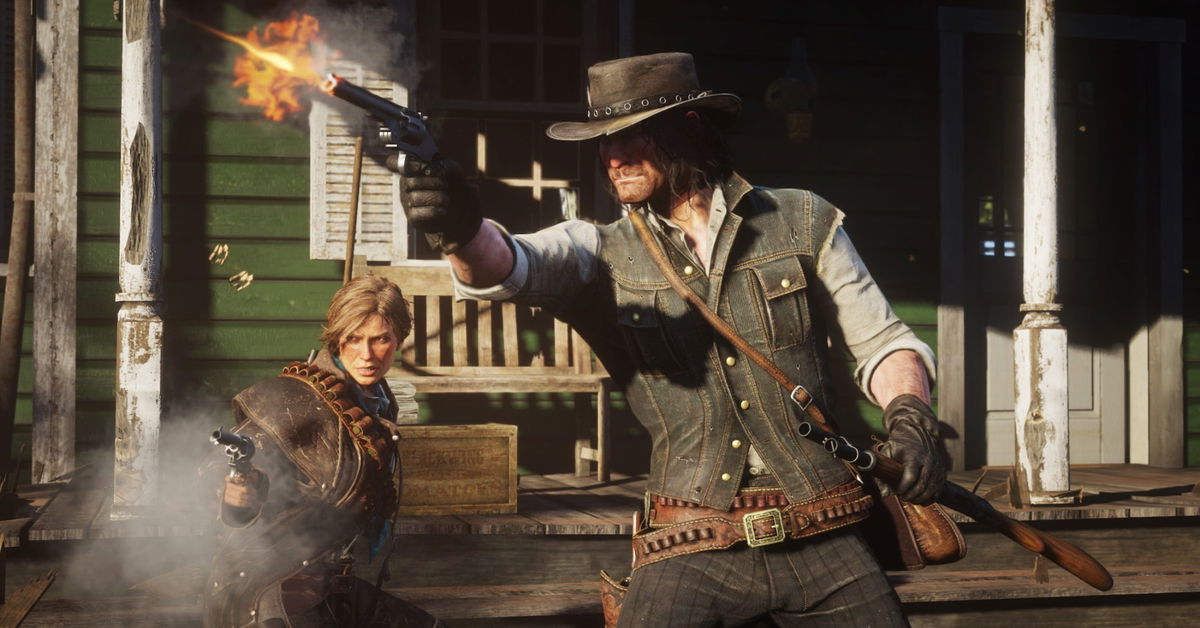 Rockstar Studio's approach to its various popular franchises hasn't been the same over the years. While Grand Theft Auto fans receive routine updates and annual DLC content releases, but no information about new sequels. Conversely, the Red Dead franchise received a sequel, but its Red Dead Online multiplayer continues to gather dust.
ADVERTISEMENT
The article continues below this ad
video source: Rockstar Games
ADVERTISEMENT
The article continues below this ad
GTA V has been the center of attention, and that's probably why the game gets frequent updates and more content for its online multiplayer. It seems that despite the fan campaign on Twitter to save the title, things haven't improved one iota.
Watch this story: Ranking the most expensive properties in GTA Online
Bad times will continue to surround Red Dead Online
A new report from a GTA insider suggests that Red Dead Online won't be seeing better days anytime soon. New leaks suggest the developers really aren't looking to add anything new to the game this summer. There is no data-mined information about a possible project, and the title will continue to feature monthly events through 2023.
I think it's too late for a Red Dead Online update this summer.

Nothing is currently in preparation. It looks like the game will continue to have its own monthly events for the rest of the year, unless they have something on the way for Christmas.

It's probably over.

— Ben (@videotech_) April 8, 2022
The success of GTA V has forced them to look away, as the studio is currently working on a massive GTA Online update for 2022.
Rockstar only has 3-4 months until they are supposed to ship the next GTA Online update which is currently in production.

While Red Dead Online has no ongoing activity on SteamDB except for a minor patch which is expected to release on PC soon according to Tez.

— Ben (@videotech_) April 8, 2022
The failure of the gigantic #SaveRedDeadOnline movement is quite obvious, and it has created a painful situation. Fans have no choice but to accept the bitter truth.
I am now about to accept this harsh reality. #SaveRedDeadOnline did nothing, even though it got so much attention.

It is what it is, I guess. It's bullshit of Rockstar to keep the community in the dark.

— Ben (@videotech_) April 8, 2022
An online social media campaign may have proven futile, but these fans believe an actual protest might do the trick.
Protest outside the Rockstar North office

– Hi (@Hey00362355) April 9, 2022
Disappointed fans really have no other way to deal with this horrible news, as their favorite RPG franchise continues to be ignored. What else is there to do, internet rantings have had no impact, abandoning ship is the last resort. The release of GTA VI will eventually kill the franchise and serve as the final nail in the coffin.
ADVERTISEMENT
The article continues below this ad
the worst is all it will take is a gta v dlc or gta vi for everyone to forget. but I won't. I'm done with rockstar. we don't even deserve a next-gen patch. red dead players mean nothing. rockstar has been my favorite developer for decades. Never again.

— ▄︻デᴘ̷ɪ̷ᴘ̷══━一 (@GrayXOF) April 8, 2022
ADVERTISEMENT
The article continues below this ad
What do you think of Rockstar's approach to Red Dead Online? Share your opinion in the comments below.