The New Vitality Minecraft Server Network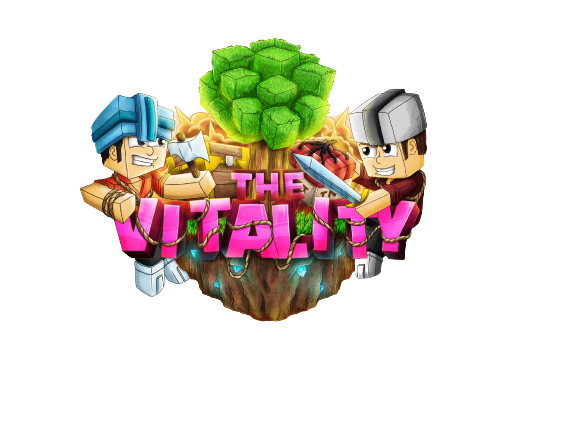 Vitality Network is an action-packed Minecraft server with one of the best communities in the game, using core mechanics creating a whole new fun experience for all to enjoy!
They take original game mechanics and add lots of twists to them to make them more engaging.
Things like fishing, bosses, enchantments, and more!
Their custom fishing takes everything to a whole new level, with over 125 different fish to catch in 6 levels and 8 different skills to unlock and progress. With the ability to see your all-time fishing stats, you'll be able to track how many fish you've caught, how much money you've earned, and who caught which fish first!
They have custom bosses that give players who are tired of fighting the Ender Dragon and the Wither. These bosses range in difficulty from tanky bosses with low damage, while others deal high damage with low health, and all bosses in between. These bosses drop items used to craft custom armor, each armor set has a different full set effect.
The Vitality Network has made it a priority to ensure that it provides you with a safe and fun community. With this, you will find that the community will treat you like family. They want you to be able to be yourself, but also be respected. They have a highly qualified team of staff who will ensure that your time with Vitality lives up to these expectations. You can also visit https://thevitalitymc.org to meet the staff team and engage with the community in the forums.
In addition to the Minecraft server, they also give you access to their discord by visiting https://discord.gg/6C4KF964gp, so you can connect with the community for a more personal experience. You will make many new friendships and learn so much more as you engage with the community to provide you with an amazing experience during your time at Vitality.
If you give Vitality a chance to not only entertain you but change your life, you won't be disappointed. You can visit this action-packed Minecraft multiplayer server by joining play.thevitalitymc.org today!
Media Contact
Company Name: minebrowser
Contact: Media Relations
E-mail: Send an email
Call: 2033018294
Country: United States
Website: https://servbrowse.com/the-new-vitality-minecraft-server-network/